While it's well-known that many CPAs and accountants are gamers, what's less known is that there are actually accountancy-themed games that allow aspiring accountants and CPAs to apply their theoretical knowledge in a more tangible and enjoyable setting, thereby making the concepts more real to them.
1. Accounting for Empires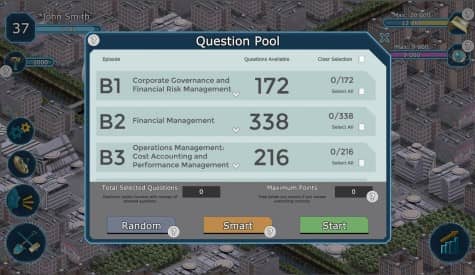 This is a game that is specifically targeted towards accountants who are studying for their CPA exams. Students can either play solo or work cooperatively to answer CPA Exam style questions. The more they get correct, the more points they get that will enable them to expand their empire. Players are able to set the type of questions in the game's Town Hall, thereby making it relevant for whichever section they are currently studying towards. Accounting for Empires can be found on the Google Play store here.
2. Ledger Mania
Ledger Mania is an accounting board game that is also available as an online board game. As with Accounting for Empires, it too was designed as an interactive learning tool that uses fun to make the concepts more real and enjoyable for the student to learn. There are different ways to play the game, such as focusing on LIFO and FIFO, tracking journal entries and others.
3. Bank On It
Brought to you by the AICPA, Bank on It is available to AICPA Student Affiliate Members and college educators. There is also a version for high school students and high school educators. Interestingly, this game was conceptualized by a high school student who won the AICPA's Project Innovation Competition. This game is played either against a real opponent or AI and presents the player with real-life scenarios where they are asked a series of accounting- and job-related questions with the goal of having the highest bank balance by the end of the game. It is played on a game board, where the players answer questions move based on where they land after a dice roll.
 4. Zapitalism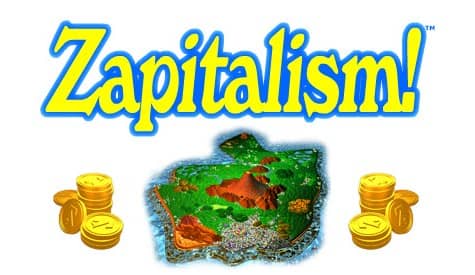 This is a business strategy game that was originally released in 1997 but can now be found on Steam. Although not specifically accountancy-based, it is a turn-based combination business/ financial planning game that requires the players to compete against either each other and/or the AI to amass the most wealth and have the greatest market share. In order to do so, they will need to invest in bonds, stocks, and goods to sell, price setting, marketing, treasure hunting, magic, and budgeting by researching various markets, deciding on which goods to sell where and when and what new ventures to expand into. Gazillianaire is another famous 90s business strategy title from the same company, LavaMind.
5. Cashflow101
While not as much about accounting as money management, Cashflow101 is aimed at educating families on how to adequately manage their finances. It does so by simulating real life financial strategies and situations in order to teach them how to apply cash flow principles and how to make sound investment decisions. However, it is a competitive game that requires at least two players.
6. Study Apps
There are many accounting quiz apps available on both Google Play and the Apple Store. A couple of examples include Accounting Quiz Game on the Apple Store and ACCOUNTING GAME: Learn DEBIT CREDIT Accounting app on Google Play.
7. Monopoly
Some accounting students and educators have recommended playing a traditional game of Monopoly and recording all financial transactions as a way to practice bookkeeping skills. Although perhaps not fantastically fun, it could be more interesting than simply doing regular Q&As and scenario questions. Additionally, you would need to play with others, so there would be more room for discussion on best approaches and accurate entries. This good also be applied to other board games that have any kind of financial or transactional aspect to them.
8. Acquire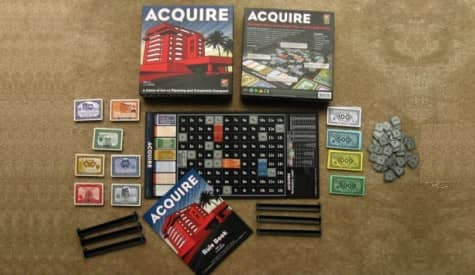 Acquire is an investment strategy board game of corporate acquisition from 1964 that has players competing to invest in businesses so as to acquire majority stock. This entails trading, creating mergers and generating the most wealth. This game is here more for theme than education, especially given that a lot of the gameplay relies on luck of the draw with tiles.